Alys Charlton
Rachel Clare Hurd-Wood as Alys Charlton

| | |
| --- | --- |
| name: | Alys Charlton |
| house: | Charlton |
| father: | Lord Keegan Charlton |
| mother: | Lady Keera Charlton |
| spouse: | none |
| issue: | none |

| | |
| --- | --- |
| gender: | Female |
| age: | 17 |
| height: | 5'6" |
| weight: | 130 |
| eyes: | Light Blue |
| hair: | Long, deep-red curls |

| | |
| --- | --- |
| honorific: | Lady |
| title: | none |
| position: | none |
| predecessor: | N/A |
| heir: | N/A |
---
Background
Alys is the youngest daughter of Lord Charlton, and sister to Ser Andrey the Heir of Hollyholt. Her birth was nothing odd or out of the ordinary, fairly easy if anyone had the proper chance to ask her mother outright. Growing up she was just as easy; calm and perfectly sated with a book and a quiet place to read. Noticing her love for the written word, Lord Charlton,having the coin to achieve it, had the finest teachers sent to Hollyholt. There they schooled his daughter in whatever she wished to know. This pleased Alys to no end, she put her new resources to good use and set to learning heraldry, histories, and the art of politics.
She spent most of her childhood reading and learning from her teachers, as well as the things a lady should from her septa. In time, she became a bit of a scholar having learned as much as she possibly could about the Histories of the Seven Kingdoms. She devoured book after book on the subject reaching as far back as Aegon's Landing, the firstmen, (The Andals,) even a little on old Valyria, picking up a few words of High Valyrian along the way.
She loved the folklore and tales she was told by her septa as a little girl, and would retell them on occasion to her cousins at Hollyholt. She likes to dance, though she only became a little more than adept at it, and would pass the time by riding her favorite Sandsteed mare Shane. She spent some time watching the stable hand and read a few books on how to handle her horses. Shane was the first horse she trained, gaining her as a wild colt for her 15th nameday.
For having all these skills and a loving father that doted on her, feeding the fires of knowledge, teaching her politics, and stewardship, she led a pretty sheltered life. She did not see much of the world outside of Hollyholt, it was the main reason she picked up many skills and many more a book in the first place. Etiquette and things of the like occupied her spare time at Hollyholt. And when she just wants solace, she will happily sew and ponder the things she has learned or simply to clear her mind, taking respite in it all. She knows that life is different outside of Hollyholt, for this reason she has had to learn to be cunning, and wise beyond her years, paying close attention to her father's dealings with his consorts. Especially now that he is allowing her to venture outside of Hollyholt into unknown waters.
Features wise she was plain in her appearance as a little girl, it wasn't until she stopped growing that her features and form proved to be the makings of a beauty. She goes against the grain of the societal views her house holds, for most believe Lord Charlton could not sire a daughter pretty enough for the Frey's. Alys is Keegan's exception; though not a great beauty that part of the rumor was true, her fair complexion, light blue eyes, and deep-red long curls make her a beauty nonetheless. The reason for Lord Charlton to let her out of Hollyholt, there is rumor he deems to find her a husband. It is only natural for a father to wish his daughter a good match, the best way to do that is to show her around and let the bidding begin.
Physical Features
Alys takes after her mother's lineage more than her fathers; this is noted by the long fiery deep-red curls that cascade down this young Lady of House Charlton's back. A small dark brown freckle resides on her upper lip looking near black on her pale milky complexion. Her light blue eyes are wide and lushly rimmed with long deep-red lashes. Very much a young girl in her expression and demeanor her full pink lips are almost always turned up in a sort of smile. This same youthful appearance could be said of her eyes that look wide as if she is in a perpetual state of awe. Her body is that of a woman grown, not too tall, not too wide of hip, yet not overtly full of breast either. If anything could be said about the girl it would be perfectly proportionate in it's current hour-glass shape.
She walks gracefully in drop-sleeved gowns that are oft the shades of the green, yellow and red of her house; they are modest by design and done so to cover her maidens form. A silver chain or girdle of some form is usually present cinching the waist of her gowns.The most delicate of embroidery can be found on her green dyed roughspun cloaks; this is usually in the form of her house sigil, three sprigs of mistletoe on a yellow field and framed in green, though not always. She commands attention with her features and wears little to no jewelry, reserving those fineries for occasions that call for them. Because of this girl's simple beauty, not many would mark her for a daughter of Lord Charlton. Even though more oft than not she wears her house colors with a certain sense of pride.
.
.
.
.
.

"Honor and Glory" — The words of House Charlton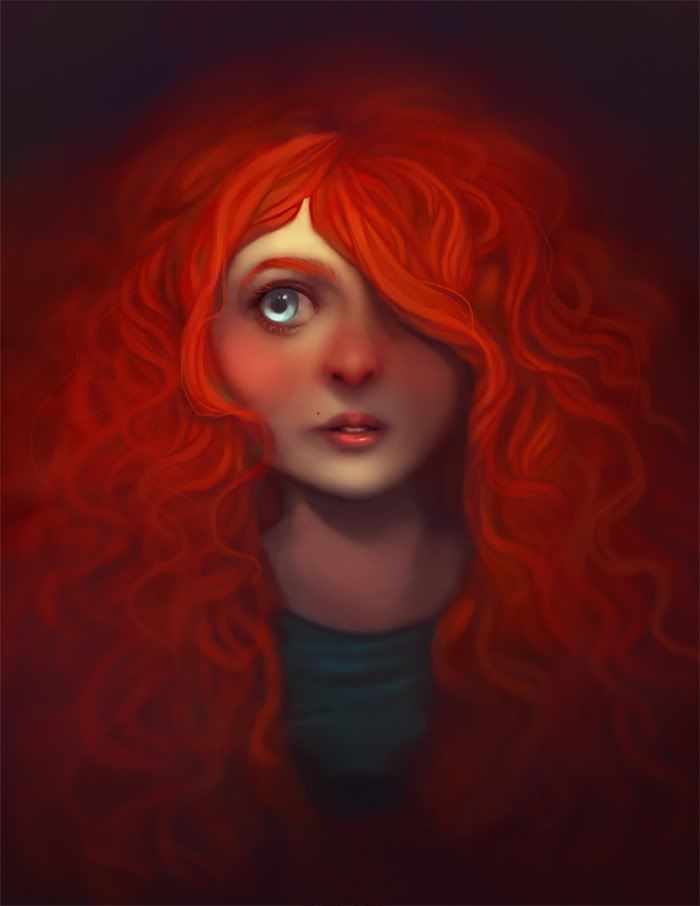 "When Honor and Glory fail, where is one suppose to go?" — Lady Alys Charlton
page revision: 36, last edited: 15 Oct 2012 01:14